October / November update coming soon!
Waterkant Festival wrap-up

As many other festivals Kiel's
Waterkant Festival
had to go mostly digital this year due to the ongoing Covid-19 pandemic. They kindly asked us to help out on the virtual side of things and we organised a couple of great speakers as well.Using Mozilla Hubs, we created a space to watch the live-streams from:
The
Waterkant Hub!
(currently very slow as this year's festival has wrapped up)
Some of our speakers can be found over at the
Waterkant's vimeo page
. Two of the speakers joined us in VR. One of which was Dr Julie Williamson, who we've worked closely with in the past (and hopefully soon again!!!).
Have a look:
We will share more talks and interviews as soon as the Waterkant team is done editing 100000 hours of content 😀️🙃️😀️
Huge thanks again to everyone involved and we're looking forward to next year's!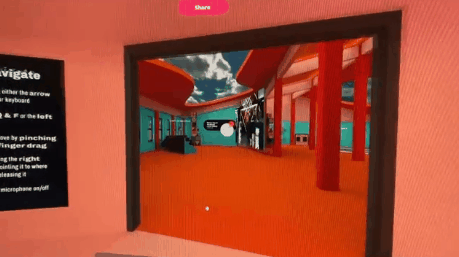 Are these still new news? We aren't sure but would sure like to boast about it!
In June of this year, we faced a real life panel of non-virtual people and pitched our idea of an online authoring toolkit that allows even non-programmers to create interactive learning content for Virtual Reality.
The panel was awesome and they therefore gave us the Grünungsstipendium SH, which allows us to focus on building this toolkit over the next months.
We are working hard to finish the first prototype still within this year and
will keep you updated here!